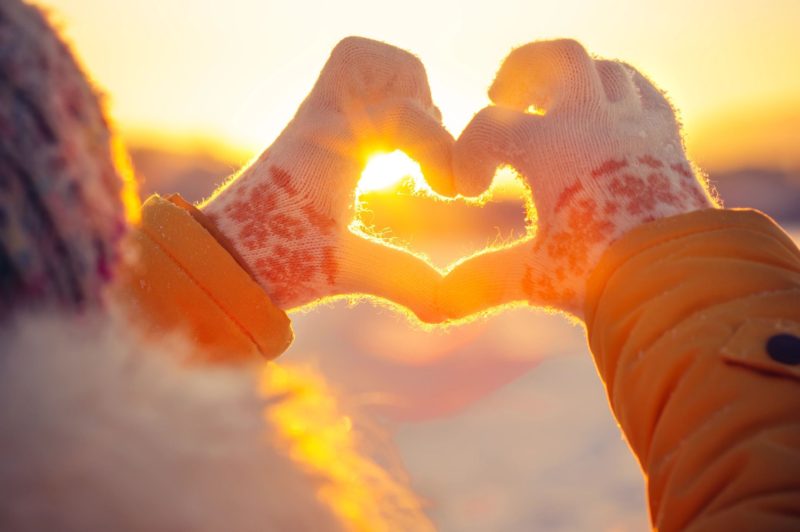 We hope you all had a Merry Christmas, and a fun holiday weekend! Winter break may be upon us, or is quickly approaching. This can be a wonderful time to relax and recharge while spending time with family. With the kids home from school, parents may be searching for some fun things to keep everyone occupied. While there are plenty of fun indoor activities to choose from, it is also fun to get outside in the winter! In Minnesota and Wisconsin, winter can definitely range in temperatures from below zero to feeling like spring. Depending on what the weather is, and if there's snow, there are so many fun outdoor activities to explore this winter! Let's go through some fun things to do outside.
Make a snowman! Get the whole family involved and make an entire snow family complete with hats, mittens and carrot noses! There are even snow coloring kits available in stores if you wanted to make some creative and colorful creations!
Go on a nature walk! If the weather is pretty chilly, a short walk around the block will certainly do! Bundle up, and head outside! Ask the kids to count how many snowmen they see, notice the icicles, look for footprints in the snow. Get creative, and be observant!
Go sledding! There are so many fun winter sports for you and your family to try, but sledding is definitely something the whole family can enjoy! Grab a sled, look for the best hill, and go! Just be careful that the hill isn't too icy, and the bottom of the hill is clear for your incoming landing.
Try skiing or snowboarding! You don't have to be a professional athlete to hit the slopes! Most resorts offer lessons if you're just starting out, which is a great place to practice with the kids! Even if you just stick to the little bunny hills, you're sure to pick up some new skills along the way!
Go visit some local winter attractions! There are so many beautiful light displays, parades and winter festivals in both Minnesota and Wisconsin. If you're willing the travel, Duluth has a beautiful light display called Bentleyville that is sure to be a blast. The Holidazzle parade in Minneapolis is another fun way to get outside and experience the incredible lighted floats. The Winter Carnival and ice castles are another unique winter experience that is fun for the whole family. If you're not sure which attraction to start with, get online and start local! Many of these events go throughout the whole winter season, so you could potentially visit them all!
What are some of your favorite winter activities? How does your family spend their time outside in the winter? Share in the comments below!