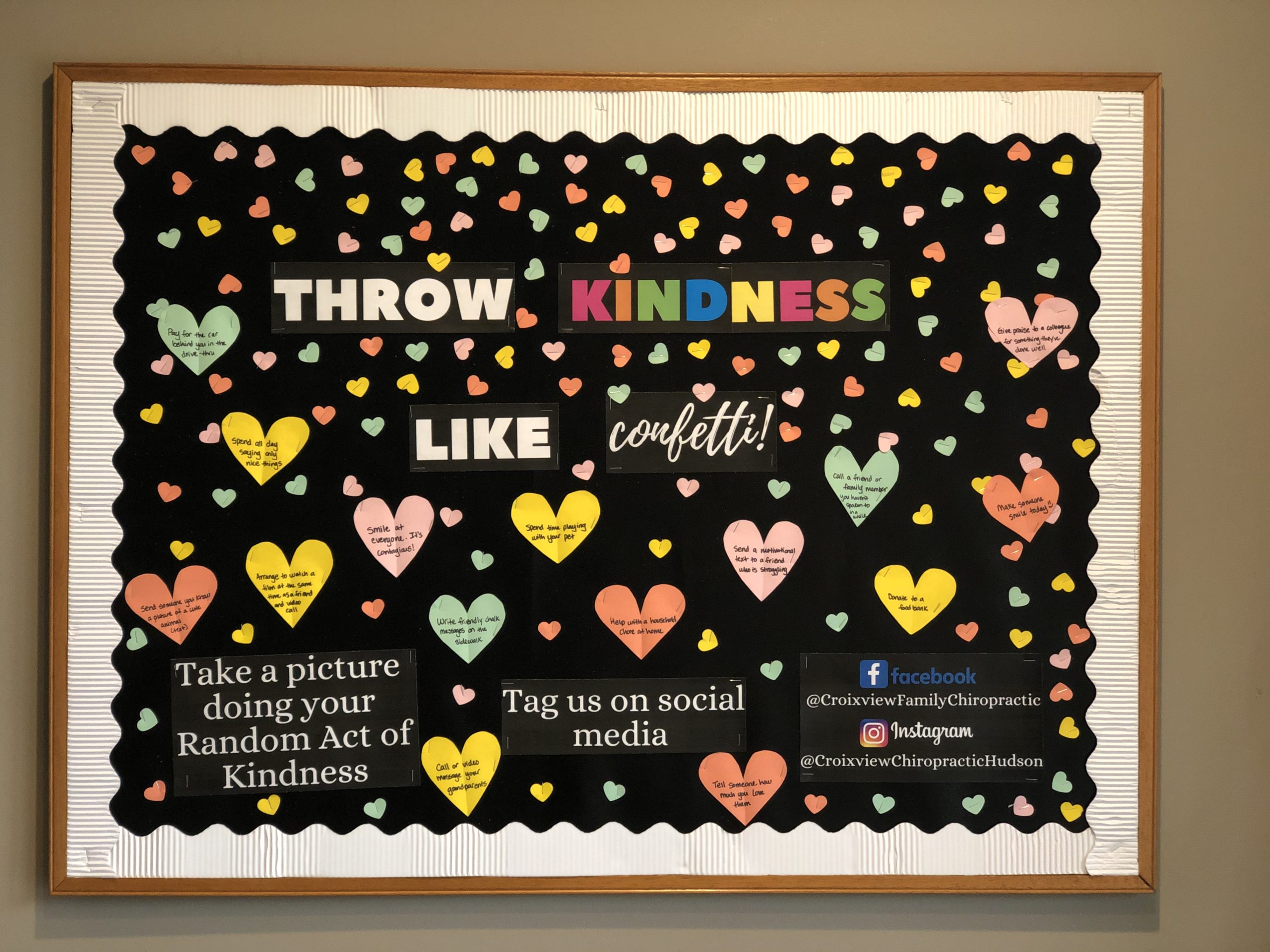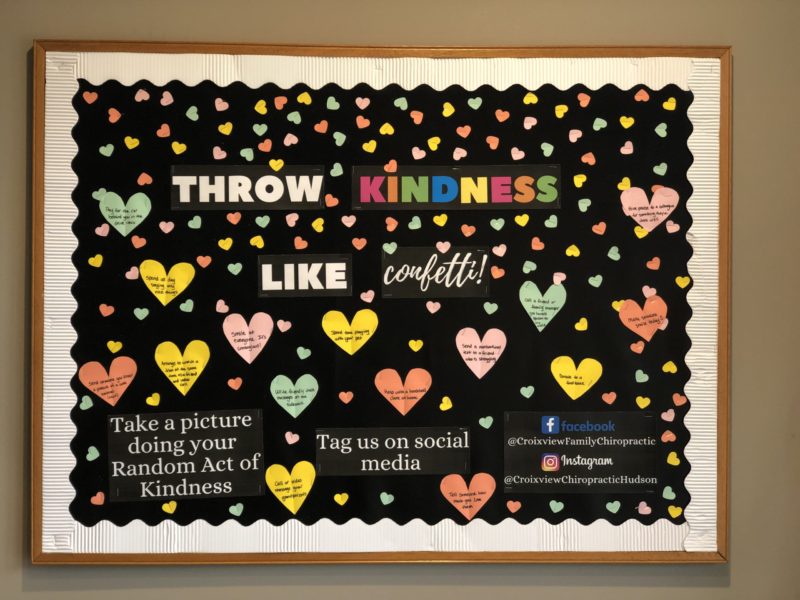 Welcome to April! With everything going on in the world right now, it can sometimes feel difficult to look on the bright side. This month we are focusing on the positive impacts of kindness here in the office. A Random Act of Kindness can be as simple as smiling at the people you pass on the street, or sending someone a motivational text message or cute picture. Kindness and smiles are contagious, so when someone is kind to you, you are more likely to be kind to someone in return. We love to spread positivity here in the office, and are encouraging our patients to do the same! Even though we are all social distancing, there are still plenty of ways to brighten someone's day! Here are some ideas of Random Acts of Kindness you can try at home with your friends and family:
Spend all day saying only nice things

Plant something

Send someone you know a picture of a cute animal (or your pet!)

Arrange to watch a movie at the same time as a friend and video call

Spend time playing with your pet

Write friendly chalk messages on the sidewalk

Tell someone how much you love them

Donate a meal to a family in need or food bank

Say hello to everyone you see

Call a friend or family member you haven't spoken to in a while

Send a motivational text to a friend who is struggling

Pay for the car behind you in the drive through

Help with a household chore

Give praise to a colleague for something they've done well

Call or video message your grandparents

Smile at everyone. It's contagious!
If you have any examples of kindness you have tried, feel free to comment below so we can try them too! We would love to see pictures of you doing your Random Acts of Kindness. Take a picture, tag Croixview Family Chiropractic in your post or story, and we will share it on our story! Let's throw kindness like confetti!